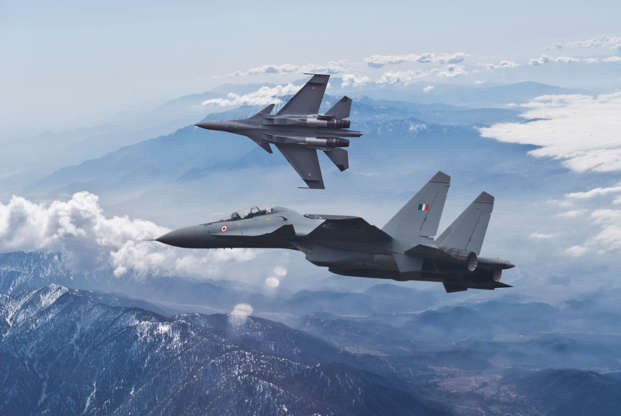 The March 2019 edition of the 'Swarajya' magazine has published 'The Right Manifesto' on the eve of the general elections, containing short pieces by domain experts. C. Rajagopalachari — the rightist ideologue and free market enthusiast, who left the Congress party in the early years of the Republic because he believed Nehru was too steeped in socialism to do the country any good, it may be recalled, founded this magazine.  A version of my short contribution (relating to foreign and military policy) was published in this Manifesto. The original  is reproduced below.
—————
Notwithstanding its attributes and natural assets, not the least of which are an extraordinarily resilient people who never lost hope or their belief in the manifest destiny of the country to be a great power, India is very far from realizing its potential.
Jawaharlal Nehru was an imaginative statesman who turned the country's all-round weakness into moral leverage to carve out a role for India and for the Nonaligned Movement as the balancer of power between the US and USSR and gaining from the competing attention of both. He appreciated that, while soft power is good, but hard power is what matters. Nehru seeded the dual-purpose nuclear energy and space programmes and the first jet combat aircraft project in Asia, which last, he hoped, would lay the foundations for the cutting-edge Indian aviation industry. Most importantly, he articulated a stunning strategic vision for India as the fulcrum of power in the arc Maghreb-Indonesia, marred only by his blind spot for China. Succeeding Prime Ministers, lacking his "map reading habit of mind", foreign policy intuition, historical insights, and the confidence to prosecute surefooted diplomacy, began the country's slide.
Ironically, it was post-1971 War and post-nuclear test three years later that the county's prospects darkened. India's military policy shrank, its focus on a weak and truncated Pakistan and, in the strategic realm, the benefits of increased global heft from full-scale nuclear weaponization were lost because the government developed qualms. India, in the new Century and under different party dispensations, forsook "strategic autonomy" for the comforts of American camp follower and, with near total reliance on imported armaments, has become a second-rate military power to match. To recover for India its inherent significance, it is necessary for an expansive national vision to be defined in geostrategic terms of making India the foremost power in the quadrant Caspian-Central Asia-South China Sea-southern Indian Ocean-the East African littoral-Gulf and by the by, ensuring that the Indian Ocean once again becomes an "Indian lake". It is imperative that India embrace disruptive policies to force itself back into international reckoning.
To achieve the above aims, the Indian government needs to have the following foreign and military policy priorities. These are here presented in bullet-points.
In the foreign policy sphere: India should
seek to undermine with actions all international and multilateral agreements and regimes that impinge on the national interest and which it had no role in negotiating;
incentivize countries in the extended neighbourhood, including Iran and the Central Asian Republics, and particularly adjoining states, especially Pakistan, with generous grants, financial and trade agreements, to join in an extended southern Asian economic, trade and eventually security schemes;
align all external, economic and trade, and national security policies of government with reference to China as the most credible comprehensive threat to India, especially using denial of access to the vast Indian market as lever to obtain more equitable trade and less aggressive Chinese policies on the border and in the subcontinent;
implement severely reciprocal measures to signal Beijing that whatever bad it does will be returned to it in trumps. Thus, for instance, its deliberate policy of nuclear missile arming Pakistan should be the precedent for India equalizing the situation, a little belatedly, by transferring sensitive strategic armaments and technologies to all the countries on China's periphery;
cobble together a loose and informal organic security architecture in Asia of rimland and offshore nations, including Taiwan and Japan, to ring-fence China without according any role for extra-continental powers, such as the US;
on the larger stage, to prevent the US and China from setting the security agenda in Asia and the world, structure equally loose military cooperation collectives of BRIS (Brazil, Russia, India, South Africa), i.e., BRICS minus China, while retaining BRICS for economic purposes only, and of the Modified Quadrilateral or Mod Quad with India, Japan, Australia and militarily capable Southeast Asian states, the last mentioned to replace the US in the Quadrilateral, with the US being free to engage in such activities of the Combine as it may choose to.
In the military sphere, India should
abandon its defensive-passive-reactive mindset and become proactive and expeditionary;
equalize the military situation with China by strategically missile arming states on China's  border;
urgently build-up military use foreign bases (in Duqm, Oman, the Agalega Islands in Mauritius, the Gan Island in the Maldives, Nha Trang in Vietnam, Sabang in Indoenesia, and Subic bay and Clark's air base in the Philippines, and man them with forward deployed Indian forces;
rationalize and restructure land forces by forming a single composite armoured and mechanized corps from the current three strike corps meant for the Pakistan front, channeling the freed up manpower, war materiel and financial resources into speedily raising three mountain offensive strike corps equipped with light tanks and high-altitude terrain specific weapon systems to take the fight to the PLA on the Tibetan Plateau;
constitute a dynamic cyber warfare force capable of preemptive and ceaseless offensive and defensive operations manned mainly by highly paid IT specialists and algorithm-writers from the private sector and universities;
resume thermonuclear testing to upend the global nonproliferation regime and to obtain proven and tested warheads/weapons, ranging from those of megaton- and tailored-yield to micronukes for battlefield use, and atomic demolition munitions for placement in Himalayan passes to deter the PLA, and canisterised long range Agni missiles for launch-on-launch and launch-on-warning capability to firm up the country's deterrent posture;
create an exclusive nuclear cadre of officers and men in the three armed Services to run the Strategic Forces Command;
scrap large aircraft carriers and their construction, secure strategic and relatively invulnerable reach and punch for the navy with an augmented fleet of SSBNs and SSNs, and for the air force with 2 squadrons of Tu-160M2 strategic bombers taken on long-term lease from Russia but for tactical and theatre-level air operations rationalize the air order-of-battle with Tejas LCA as the bulk aircraft, Su-30 MKI upgraded to "super Sukhoi" configuration for air superiority, with Rafales and  upgraded MiG-29s, Mirage 2000s and Jaguars providing specialist mission punch.